Magic Corn Going to School – Because the Kids Deserve the Best.
Not forgetting our picky little eaters attending school, who are very difficult to please when faced with a nutritious diet, we at Magic corn have developed a concept called 'Magic Corn going to school' which incorporates our product to school settings to bring in what is lacking in this particular environment. We have discovered that our young eaters are more responsive to the more easy and casual form of nourishment when compared with wheat based products that dominate the canteen settings. Children tend to respond to flavors that are more exciting and experimental as opposed to the everyday, familiar flavors our Lankan food chain provides.
Our product ensures the health of our young generation, avoiding all possibilities of a modern-day risk factor which is obesity and other forms of harmful, health threatening diseases caused by the intake of unhealthy foods.
Our current list of schools:
St. Thomas College – Mount Lavinia
St. Thomas College – Colombo
Ladies College – Colombo 07
Asian International School – Colombo 05
ILMA College – Colombo 03
St. Sebestian College – Moratuwa
St. Bridget College – Colombo 07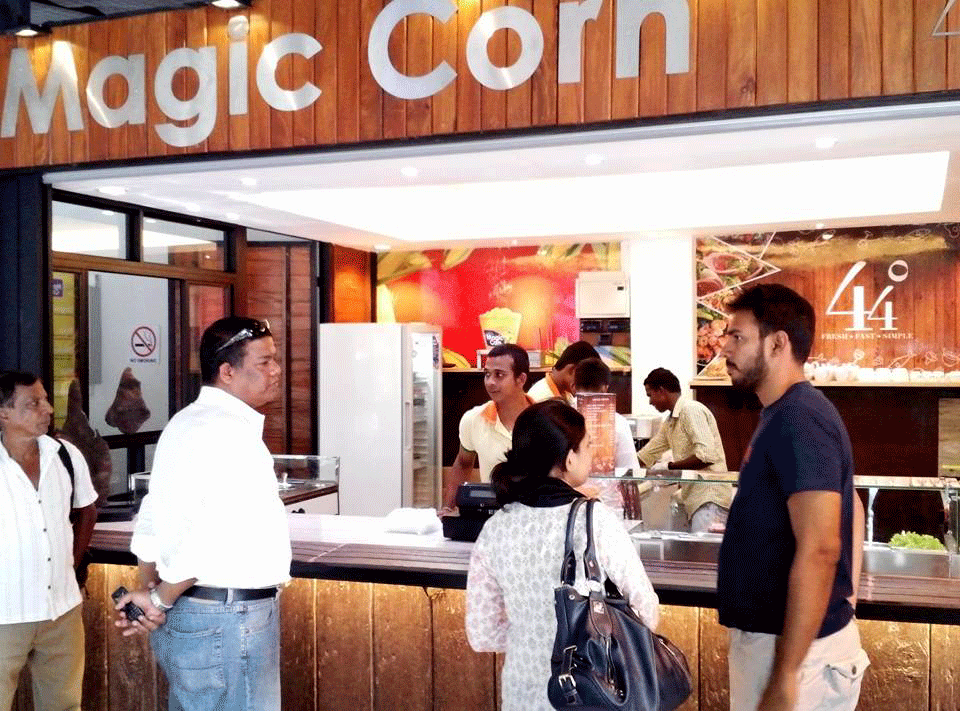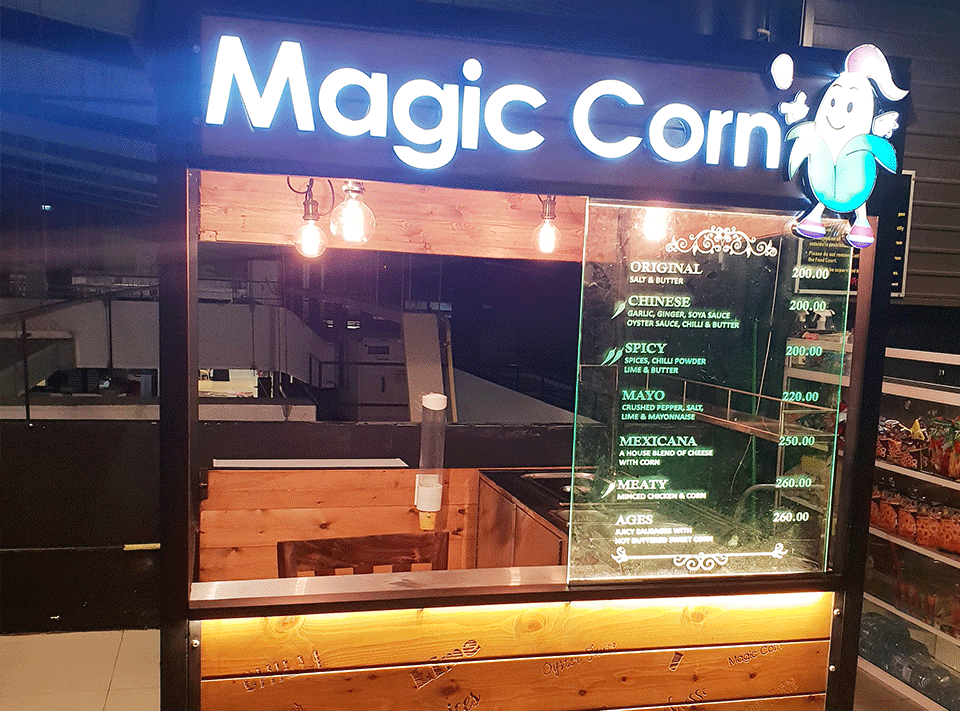 Franchise Opportunities
At Magic Corn, we provide you a chance to be a part of our team by providing franchise opportunities. Here you can start selling our product at your food outlets. Further, we can help you find a place if you do not have any current establishments. We will provide you all the training, raw material, and machinery that is required to operate a Magic Corn outlet and help you become a successful business owner. If interested, please send us an email at shankerv@viswakula.com
Discover Exiting World of Cooking
Magic Corn
Famous Sri Lankan Recipe!
Outdoor and Indoor Events and Catering
We do participate at indoor and outdoor functions including carnivals, music festivals and also arrange catering services to birthday functions, corporate events and any other occasions where you need a bit of magical taste.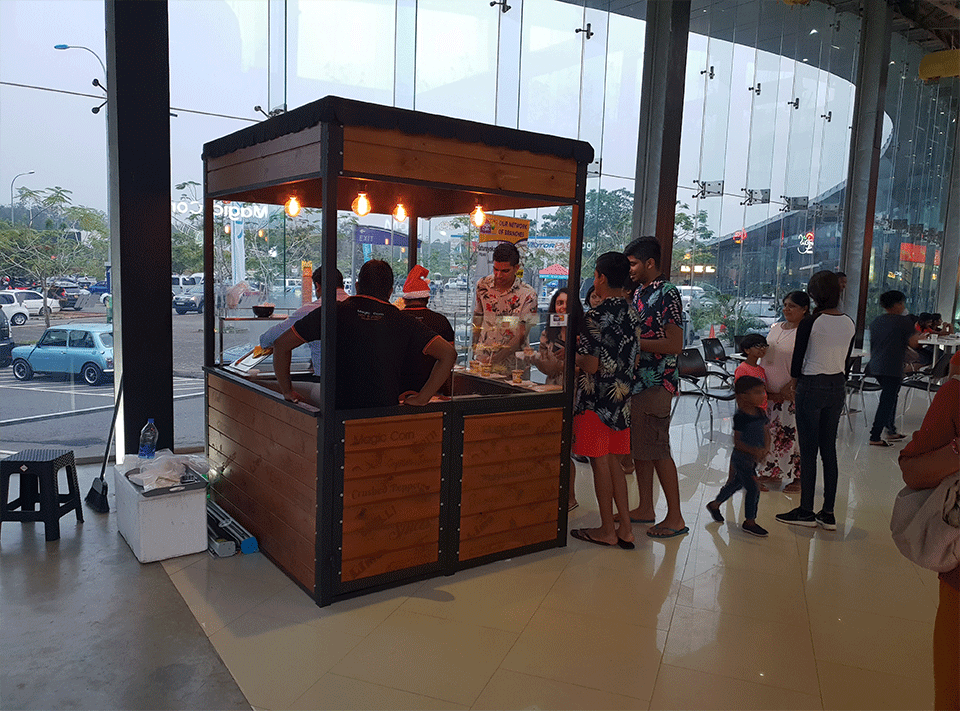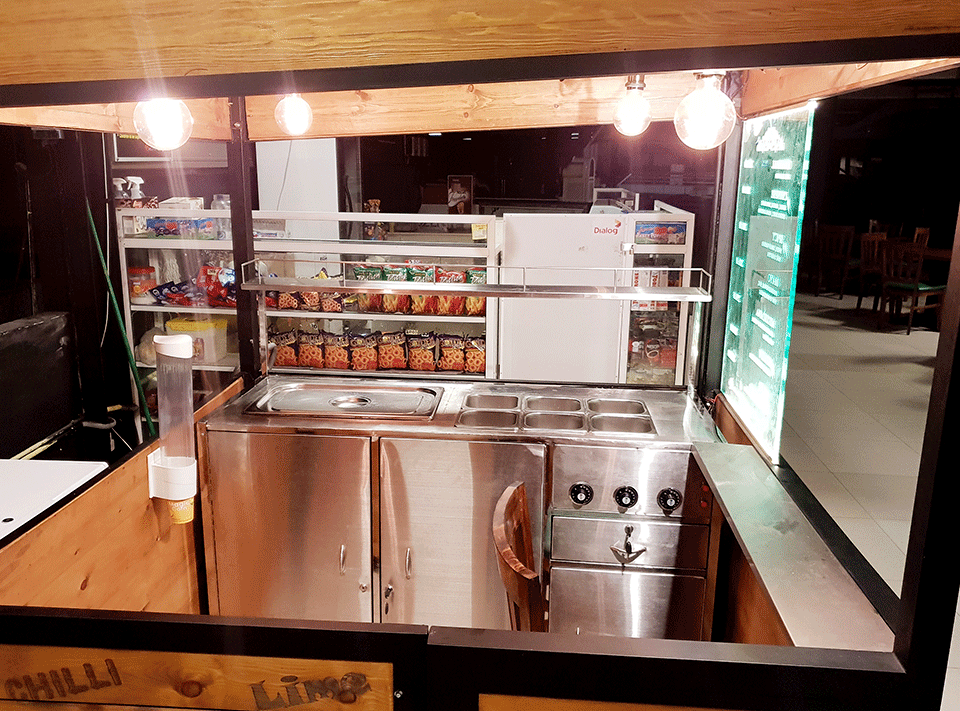 Magic Corn Delivery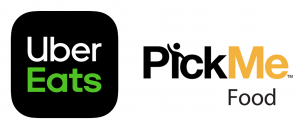 Now you can get your favorite cup of corn delivered to your doorstep through Uber Eats and Pick Me delivery.